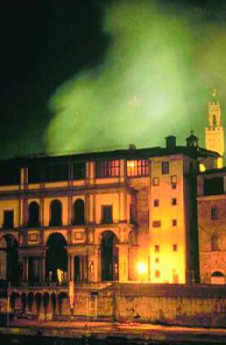 About us
The "Amici degli Uffizi" Association, officially acknowledged by the Tuscan Regional Authorities as a non-profit organization, obtains its funding solely through membership fees and voluntary contributions and donations from private citizens, institutions, enterprises and organizations, both Italian and foreign, sharing its intents.
The primary aim of the Association is the promotion of cultural activities or culture-related services meant to enhance public awareness and appreciation of the Uffizi Gallery.
The Association performs didactic, promotional and divulgating activities in favour of the Uffizi, encouraging donations and bequests. It also supports the publication of catalogues, reproductions and books, and the expansion of the library and photographic archives.
It promotes fundraising to purchase and donate to the Gallery works of art, and to conserve, maintain, protect, and restore the existing collections and facilities.
It also patronizes and funds exhibitions, conferences, seminars and events.